Safety Focused Performance (SFP) Joint Venture is a collective group comprising of Abergelide Contractors, Downer Group and Stantec Australia with an uncompromised focus on safety. SFP aims to meet and exceed Australian Workplace Health and Safety (WHS) expectations, objectives and targets. They work closely with Melbourne Water across various projects, including sewer mains augmentation and rehabilitation, sewerage treatment plants, reservoir pipelines, stormwater treatment and more.
SFP offers an unparalleled breadth of knowledge and capabilities required to design and construct projects within the water management industry, such as underground infrastructure, energy and remediation work, bridges, dams, tunnels, electrical substations, water treatment, renewable energy and power systems, along with rehabilitation works.
"Our team brings a vast amount of experience and expertise to deliver some of the more complex projects in the water industry…..What sets us apart is our shared, unwavering commitment to safety and excellence in meeting client expectations."
Chris Zarosinki – SFP Services Manager
The team at SFP Joint Venture have been working closely with Fanquip since 2016, supplying solutions for a number of their projects across Australia. For example, Fanquip had previously provided SFP Joint Venture with ventilation solutions for constructing a new sewer main and reached out again for a similar solution. In addition, SFP's project engineers worked closely with Fanquip's engineers on a ventilation design and fan supply for a tunnel project in Melbourne, Australia.
Sewer Main Tunnel Ventilation
Fanquip were commissioned to ventilate an 860m pipe-jacked tunnel with a 35m deep shaft for the shaft sinking and tunnel construction. Our ventilation engineers gathered the necessary data about pressure and airflow before recommending a suitable solution. The required solution had to meet the following criteria;
Minimum air quality of 1.5m3 per minute per worker.
Air velocity minimum of 0.03m3/s at the tunnel/shaft cross-section.
Minimum air quality of 4m3 per minute of Kw-rated diesel power used underground.
Sufficient oxygen for respiration.
In addition to the safety requirements, Fanquip had to provide the following;
Singular air supply fan suitable for both shaft construction and tunnelling.
Variable Speed Drive (VSD) and operator on/off controls.
20m lead and plug to 3-phase power supply control box.
Fan inlet and outlet silencers.
Inlet guard and inlet cone.
Ventilation for up to 6 x personnel supplying at minimum 9 m3 per minute.
Air supply duct 600mm with 1 x 90-degree bend and vent bag adapter.
800 Kw Generator used underground requiring an air supply of 320 m3 per second.
Fanquip's engineering experts recommended a customised solution built to spec to meet requirements. We supplied a Backwards Inclined Centrifugal Fan complete with VSD control and damper to assist with ventilation.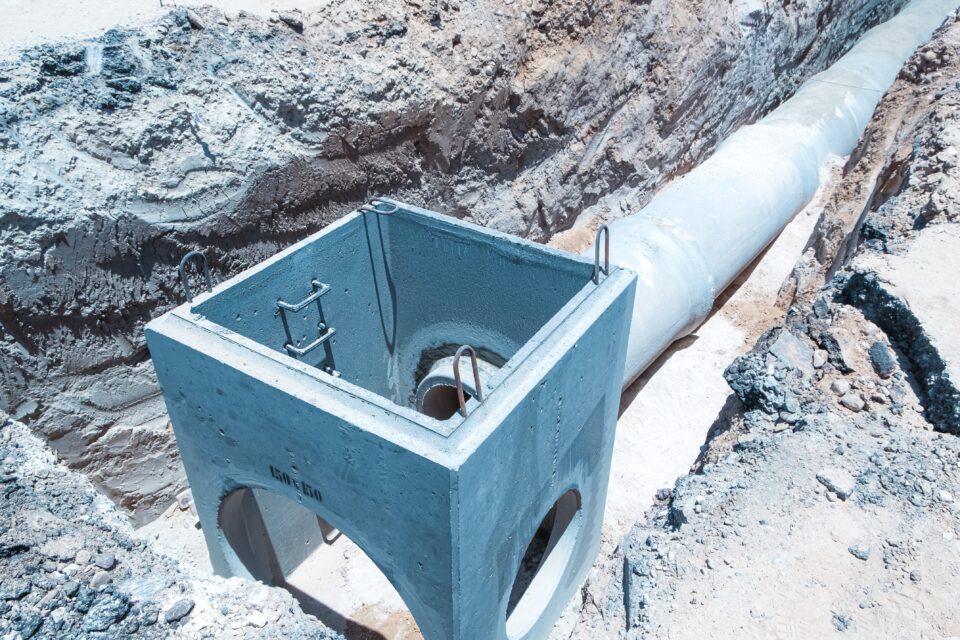 Backwards Inclined Centrifugal Fan
Fanquip's Backward Inclined Centrifugal Fan is the ultimate clean air handling solution, offering high air volumes with low noise. Constructed with an aerodynamic backward curve to draw in air and move it at a 90-degree angle, creating a rotating column of air. Centrifugal fans are very efficient at conveying gas or other materials with an IP55 motor, and radial impellers which are suitable for hazardous locations.
Static pressure: 50 Pa – 10,000 Pa
Free air volume: 50 L/s – 100,000 L/s
Motor power: 0.37kW – 250kW
Size: 150mm – 1900mm diameter
Material: Mild steel, bisaloy, stainless steel
Finish coating: Painted, powder coated, hot dip galvanised
Spark-proof option
Custom arrangements/specifications available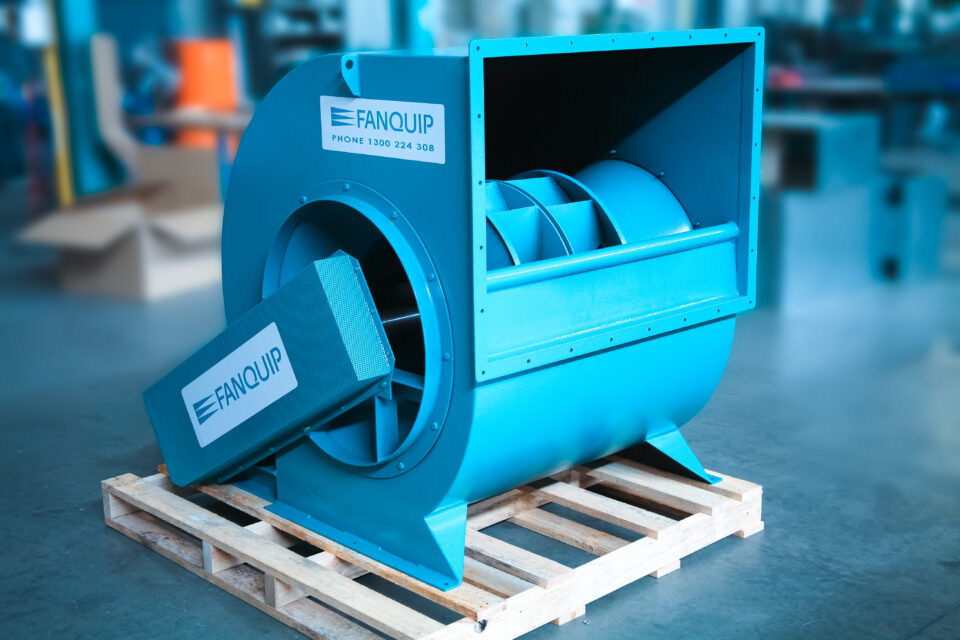 We offer a range of ventilation solutions and products available to purchase online. If you are looking for a custom solution or more information, contact a Fanquip ventilation specialist today.